Become Part of Our Dynamic Community
UUCA attracts members who are interested in growing spiritually, intellectually, and emotionally within a supportive and compassionate community. Our community continually strives for deep connection, actively works for justice, and supports the exploration of spiritual paths. As a fellowship, we have discovered that, together, we have the power and the strength to create positive change in the world and we invite you to join us by becoming a dynamic member of UUCA.

Joining UUCA offers you the opportunity to become a part of a community dedicated to spiritual growth in an environment populated by free-thinking religious people. Through our worship services, to which members of all ages are invited, and small group discussions, you can explore topics related to religion, deepen spiritual growth, and find support through life's challenges and joys. You will also receive pastoral care and guidance during times of need and transitions, ample opportunities to explore a variety of topics through forums and adult education classes, acceptance of who you are, and our support as you work to find your spiritual place in your life.

The path to membership begins with attending services to check us out and culminates with your financial pledge to UUCA to support the work we do. Your completion of this class will provide you with the information we feel you need to make a decision about us and determine if we are a right fit for you and your family.
Read more about how to be an
Outstanding Member of UUCA.
---
Sign Up for Our Newsletter!
One of the most important steps on the path toward membership is joining (and regularly reading!) our email newsletter, which includes up-to-date news and participation opportunities throughout the congregation and community. You'll find answers to your questions, avenues for forming new connections, and a valuable window into UUCA's events and happenings. Sign up below!
---
Financial Commitments and Contributions to UUCA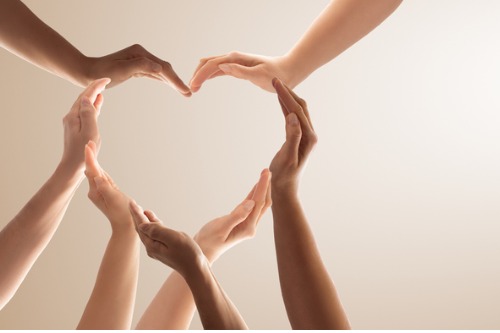 In addition to the vital role that money plays in the sustainability of UUCA, we also use a financial commitment and contribution as a symbol of your commitment to the community itself. That's right. We believe so strongly in the symbolism of the very act of committing money to the UUCA community, at the level that matches your ability, that it is a requirement for membership in our bylaws. (You can look it up!)
Every year we conduct an annual budget drive that reminds our congregants that it's time for them to make a financial commitment for the NEXT church year (which runs from July 1 to June 30). Ideally, we use the commitments to forecast income for the next year so that the budget the congregation must vote to approve at the annual meeting has some basis in fact.
As you approach membership at UUCA, you will be asked to fill out your first commitment form, prorated for the current year. We do not require any minimum amount. However, your contributions are the majority of our income, so your generous support, contributing to the best of your ability, helps all of us together maintain UUCA as an active, prominent congregation in Asheville. Your contributions make all the programming at UUCA possible – in fact, there is no funding other than donations available to sustain and support the staff, buildings, and programs.

This chart shows how our income is allocated by ministry. The last page of our Annual Report is a table summarizing our expenses in a different way.
By participating in this vital role of membership, you help sustain and nurture the community that is supporting and nurturing you. For your information, our members' commitments range from a very minimal amount to $12,500 per year. We need an average annual pledge of about $1800 these days to maintain our current levels of spending. The Unitarian Universalist Association has a giving guide that may also be useful in determining your pledge amount.
Congregants are not just the decision-makers of the organization, they are the only financial support we have.
Watch these videos of two of our member's views about making financial commitments:
---
---
Share Your Thoughts
Please answer the questions below before navigating to the next lesson so we can learn more about you!
And Remember to press the 'Submit' button at the bottom of the form before moving on the course!